Our fantastic MAU celebrates 25th birthday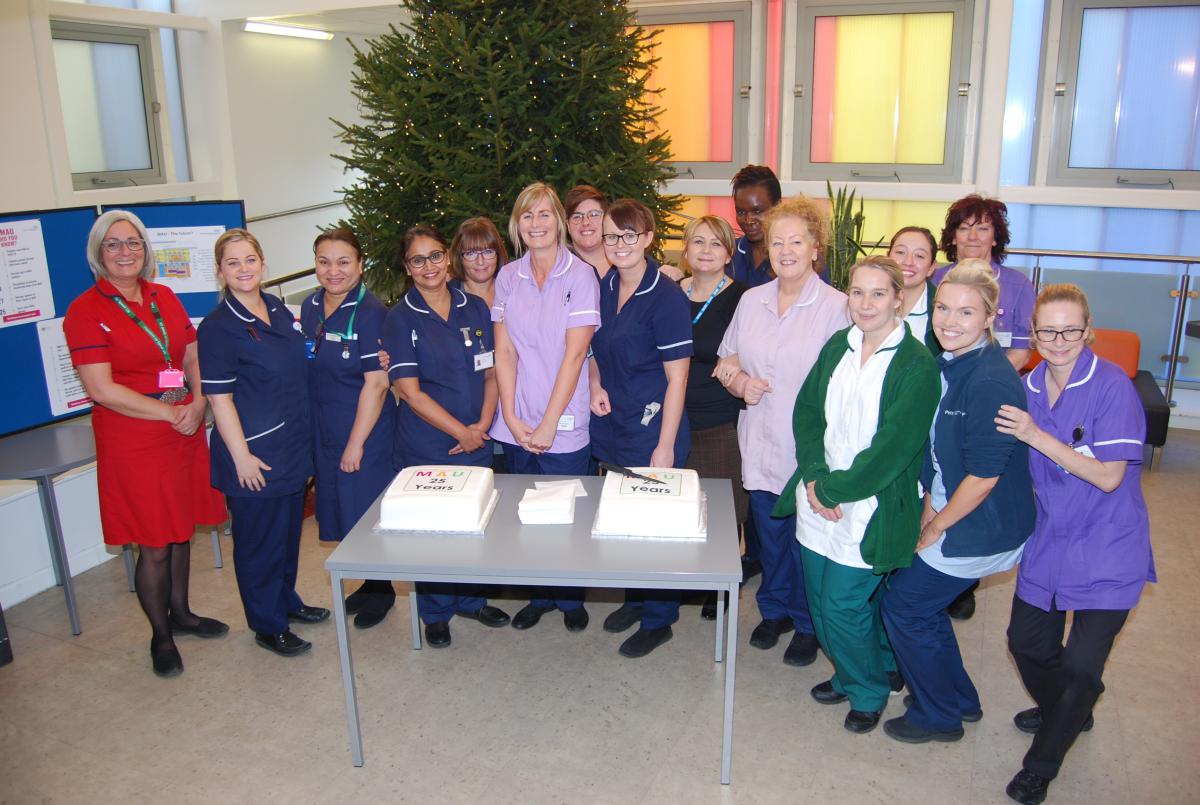 Staff from KGH's medical assessment unit (Middleton Assessment Unit) celebrated their 25th anniversary today.
The MAU was formed in 1994 – initially on Harrowden C ward and then in its current location off the main hospital corridor later the same year.
Today staff celebrated with a small reception and two anniversary cakes in the nearby Foundation Wing Atrium.
They were thanked for their amazing contributions to patient care over so many years by Chief Executive Simon Weldon and by the hospital's Trust Board who attended the event.
In 1994 MAU began with 18 beds and was only open from 8am-8pm.
In 1996 it began to provide overnight care for patients and in 2001 became a true 24/7 unit.
It was expanded by four beds in 2003 and had a £710,000 refurbishment creating single sex bays in 2009.
Today the unit has 26 beds, it sees more than 7,600 patients per year and the average age of its patients is 70.
Our plans for the future are to include a purpose built new assessment ward in our Urgent Care Hub co-located with a new A&E and primary care and mental health facilities.
A big thank you to all the staff who have worked on MAU over those 25 years for the care they have provided for our local community.