Northants SANDS supports refurbishment of KGH bereavement facilities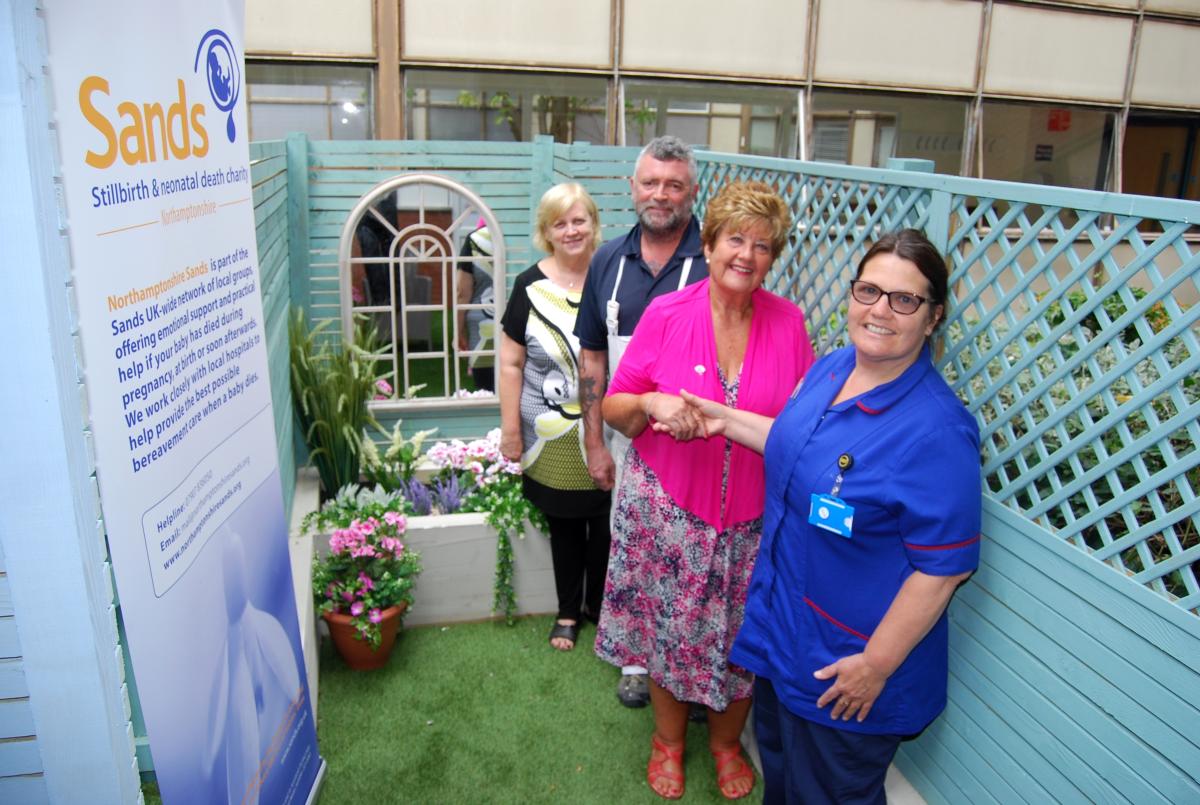 A charity which supports local families who have lost a baby has paid for a £17,000 refurbishment and expansion of Kettering General Hospital's bereavement facilities.
Northamptonshire SANDS (the Stillborn and Neonatal Death Charity) has been supporting the improvement work since December last year – and it is now complete.
The work has involved revamping the hospital's existing bereavement room in its Delivery Suite – the Snowdrop Room – with new curtains, blinds, crockery, a fold-away chair/bed and a new back door.
And a new back door now accesses a fully enclosed bereavement garden area which has been created as a place where families can spend time to start to come to terms with their loss.It has a gazebo, flowers, chairs and a table.
Northants SANDS chair, Maggie Berrow, said: "Having a place where parents can have some privacy and be supported after the trauma of a bereavement is very important.
"They may have come into hospital with the expectation they were going to have a baby and then need to come to terms with the fact they will be leaving with empty arms.
"We have supported the hospital in improving its existing Snowdrop Room to make it a better environment for families and by creating a new special space just outside where they can spend time."
KGH bereavement midwife, Stephanie Fretter, said: "Snowdrop Room is place where a mum who has had a miscarriage, stillbirth, or neonatal death can go to have some specialist support and private time with their baby and family.
"SANDS have enabled us to significantly improve the Snowdrop Room itself and create a bereavement garden that adjoins with it.
"This is a place where families can go and spend time and talk with one another and be with their baby.
"We can't thank SANDS enough for their amazing support in bringing these improvements together."
KGH painter and decorator Willie Adams noticed that the gazebo and its fenced in area needed painting and spent many hours over a two week period dropping in and doing the work for free in his spare time.
He said: "I was doing some painting in a nearby corridor when I saw the improvements being made and I volunteered to help as it was obviously such a great thing to support."
The money for the refurbishment came from Northamptonshire SANDS ongoing fundraising programmes within the local community which are very well supported.