KGH achieve a nationally recognised award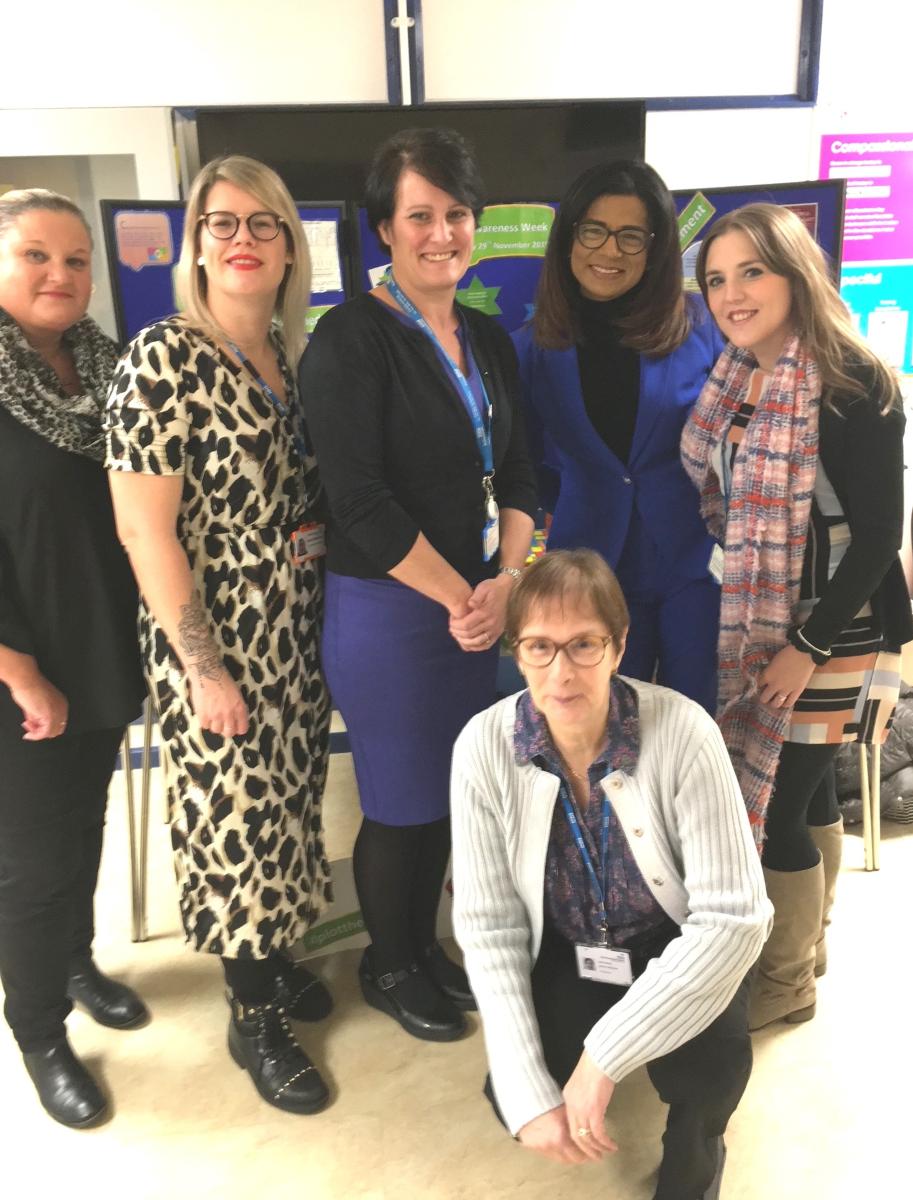 Kettering General Hospital has achieved a nationally recognised – and difficult to achieve - quality standard for the way it collects information about joint replacement surgery.
It has been awarded the National Joint Registry (NJR) Quality Data Provider certificate for the scrupulous way in which it gathers and submits information to support a national safety system for joint replacements.
The NJR is a national body which collects data from all NHS and private providers in the country who fit hip, knee, ankle, elbow or shoulder joint replacement joints.
They help make joint replacement surgery safer by encouraging NHS Trusts to achieve the highest possible standards of accuracy when reporting on surgery by meeting stringent standards tested through quality checks.
Consultant Orthopaedic Surgeon Mr Dipen Menon is Kettering General Hospital's National Joint Registry lead.
He said: "The work the NJR do is very important as it enables a very thorough review of the success of the different types of joint replacements on the market, how safe they are, and how often they fail and need to be replaced.
"Achieving the Data Quality Provider certificate signifies our commitment to that process and to our patients, demonstrating that the way we record, monitor and document all joint replacements are rigorous and up to date.
"The NJR can serve as an early warning system for anything that can go wrong in joint replacement surgery and also helps surgeons to understand the results of different joint replacements in the long-term.
"We have worked very hard with our patients, with our audit team, and with clinicians to achieve these standards.
"I want to thank everyone who has supported our efforts in this for their hard work in establishing effective processes – and to our patients who consent to having their anonymised data sent on to the NJR."
Consultant Orthopaedic Surgeon, Mr Christos Plakogiannis, who has been supporting the work, added: "It is a feather in our cap to have achieved this certification and it demonstrates the commitment of KGH's orthopaedic team to our patients to do everything we possibly can to provide safe and effective replacement operations for them."
National Joint Registry Medical Director, Mr Tim Wilton, said: "Congratulations to colleagues
at Kettering General Hospital. The Quality Data Provider Award demonstrates the high standards being met towards ensuring compliance with the NJR and is often a reflection of strong departmental efforts to achieve such status.
"Registry data now provides an important source of evidence for regulators, such as the Care Quality Commission, to inform their judgements about services, as well as being a fundamental driver to inform improved quality of care for patients."
The 'NJR Quality Data Provider' certificate scheme was introduced to offer hospitals a blueprint for reaching high quality standards relating to patient safety and reward those who have met registry targets in this area.
In order to achieve the award, hospitals are required to meet a series of ambitious targets during the audit period 2019/20.
The NJR Data Quality Audit investigates the accurate number of joint replacement procedures submitted to the registry compared to the number carried out and recorded in the local hospital Patient Administration System.
The audit ensures that the NJR is collecting and reporting upon the most complete, accurate data possible across all hospitals performing joint replacement operations.
NJR targets also include having a high level of patients consenting for their details to be included in the registry and for demonstrating timely responses to any alerts issued by the NJR in relation to potential patient safety concerns, if necessary.
Full details about the NJR's Quality Data Provider certificate scheme can be found online at:
www.njrcentre.org.uk